With this easy-to-use app, it's possible to make a tour with interactive playful elements. Optionally, it is possible to acquire badges when interactive elements are dissolved.
E.g. if visitors shall learn more about your heritage site, they can navigate though this app very easy. Qr Codes can be used to give more input about important hotspots.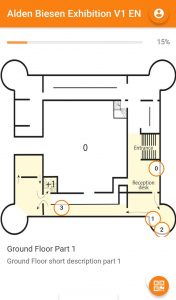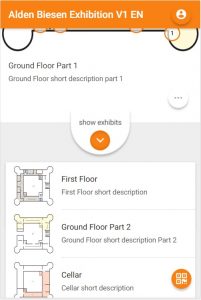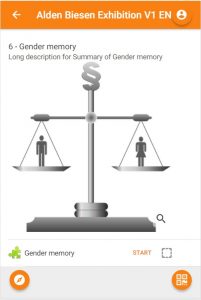 Howto
The intend of this app is to motivate and support you as visitor of heritage sites (museums, nature parks, historic sites) to be more active and to turn your visit into a learning experience. This is done by providing interactive content at specific 'hotspots'. At the end of your visit you may earn a (digital) badge.
There are two different ways to navigate to the information page and the activities for an exhibit / hotspot:
Next to each of the exhibits / hotspots you will find a plate with a number and a QR Code. You can use the 'QR Code Scanner' button (symbolized by the QR-Code icon) at the lower right to open the QR scanner. Scan the QR code. The scanner will automatically scan the code if you hold your phone in the right distance to the code. If the code is not automatically scanned please change the distance to it. After scanning the code you will be automatically send to the info page for the respective exhibit / hotspot.
You can also navigate to the different exhibits/hot spots using the 'navigation map' on the start screen. Please have a look at the slider:
Mobile Versions