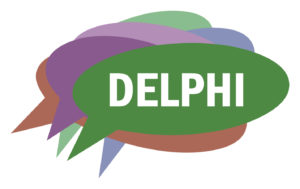 DELPHI stands for Development of Continuing Professional Development for Heritage Interpretation
staff to facilitate Lifelong learning for social Inclusion and European cohesion.
It is an Erasmus+ project in the field of Adult Education, running between November 2018 and October 2020.
DELPHI will develop a qualification framework in line with EQF, using blended learning, providing training materials and a validation system for its learning outcomes. A pilot course will be carried out as part of the project.
This focus allows DELPHI to explore new approaches in communicating core European values. The European Year of Cultural Heritage, announced by the European Commission in 2018, demonstrated how important the EC sees the role of heritage in conveying values.
Projects approaching European values through Heritage Interpretation are few and far between. The project training will target interpreters working with hard-to-reach groups, people who are either uninterested in cultural heritage or are skeptical about Europe. In this context, the project will explore the connection between heritage education and socio-cultural integration in an open European society.
Approaching heritage interpretation in partnership with the adult education sector is also a new method for both those working in the heritage field and adult education providers.
For more information visit the project website: www.delphi-eu.org