The first active phase – the research phase – has begun. In recent months, the partnership has developed a research grid that will cover various areas such as desk research, a survey and interviews with potential companies. The main focus will be to first conduct an analysis of the current situation in the field of CSR training and professional development in the area of SDGs (Sustainable Development Goals) and then to develop a training course that covers these requirements in order to support HR managers, trainers and experts.
In this context a survey has already been designed and is now available online. If you feel addressed, we would like to encourage you to fill out the questionnaire. Each answer to the questionnaire will then give us the opportunity to develop a training course that is tailored to your needs.
Finally ready for the publication of the new project logo: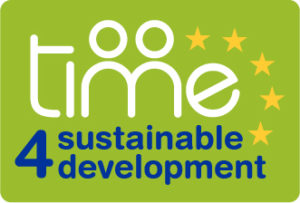 Stay tuned!