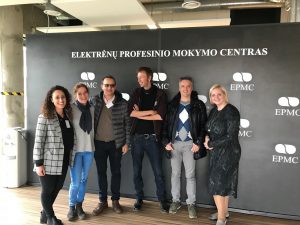 TeachVET is an Erasmus+ project in the VET sector. Its full name is: Platform for self-assessment and development of the teaching competence for VET teachers and trainers.
TeachVET started in November 2018 with a first partner meeting in Elektrėnai and Kaunas, Lithuania and is set out to develop an electronic tool for the self-assessment, monitoring, guidance and comparability of the teaching competence of VET teachers. Having in mind the complexity of this task and it's relevance for the VET systems in many countries, as well as the variety of the policies, approaches and practices of development and assessment of teaching competence of VET teachers in the EU countries, TeachVET builds on the expertise of a strong international partnership in which science and practice meet.
To learn more about TeachVET, its goals and the consortium have a look here.