CIP's Training of Trainers in Amsterdam: Empowering Change through Storytelling and Design Thinking for a Better Future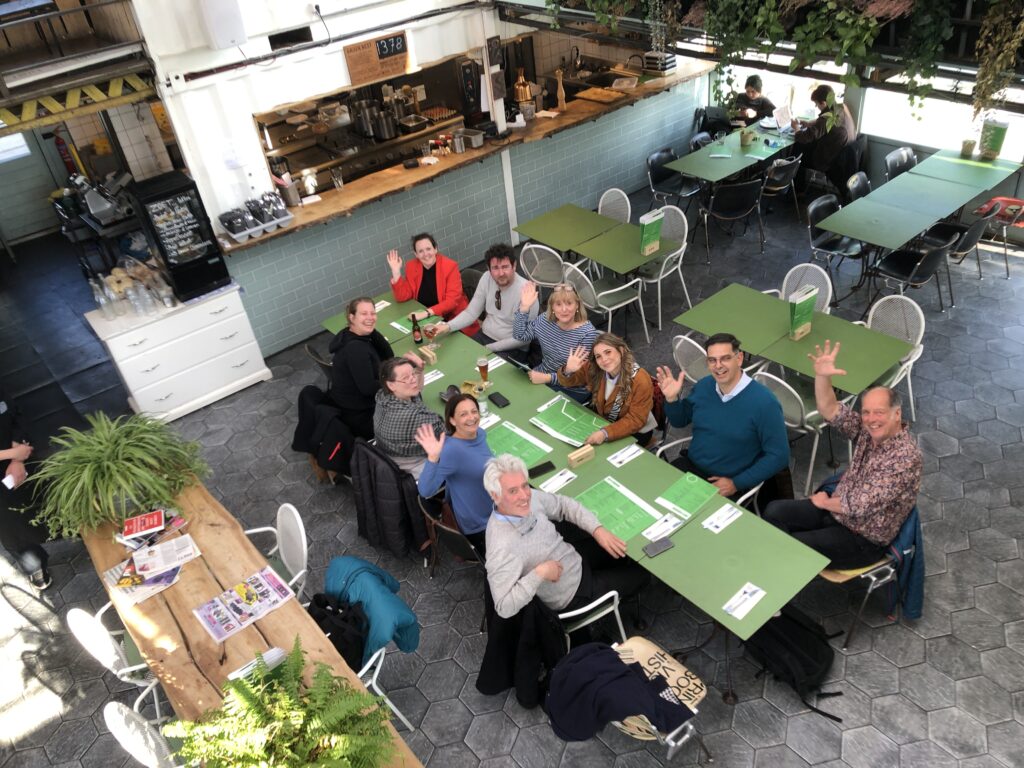 In a rapidly evolving world that values creativity and innovation, the Cultural InnoPreneur (CIP) recently organized a dynamic Training of Trainers course in Amsterdam, Netherlands. This transformative course united 16 professionals from the cultural and education sectors, focusing on the influential combination of storytelling and design thinking as catalysts for driving social change. Over the course of four immersive days, participants embarked on a journey of learning, collaboration, and exploration.
Understanding the Local Landscape
The course commenced with participants delving into the social challenges faced by the Neuw-West city district community. By engaging with local NGOs, community projects, and museums through visits and enlightening discussions, attendees gained a comprehensive understanding of the area's context and the pressing issues at hand. This initial phase laid the groundwork for subsequent activities, empowering participants to apply their newfound knowledge and skills to foster positive change.
Embracing the Power of Design Thinking
The training course wholeheartedly embraced the principles of design thinking, serving as the driving force behind participants' innovative endeavors. Through interactive workshops, participants tapped into their creativity and adopted a people-centered approach to generate innovative ideas that aimed to tackle the specific social challenges identified in Neuw-West.
Collaborative Solutions Inspiring Change
Collaborating closely, participants harnessed the power of storytelling and design thinking to develop practical and forward-thinking solutions. This seamless integration enabled the creation of prototypes that not only addressed the identified challenges but also sparked imagination and action within the community.
Promising Prototypes for a Better Future
As the course drew to a close, participants had the opportunity to present two promising prototypes to local stakeholders. The first prototype, "New West Air bnb," introduced a fresh approach to enhance the touristic value of the area by promoting community participation and co-creation. The second prototype, "Bureau Postjesweg Sparks," aimed to foster creativity and collaboration among Neuw-West residents through cultural workshops and neighborhood events while sustaining the community gallery, Bureau Postjesweg.
Inspiring Stakeholders and Embracing Innovation
The CIP's Training of Trainers course concluded with participants showcasing their prototypes and sharing their transformative journey with local stakeholders. These captivating presentations demonstrated the participants' unwavering dedication and newfound skills, inspiring stakeholders to explore innovative approaches to social challenges. The event served as an interactive platform for exchange and collaboration, leaving participants and stakeholders alike with fresh perspectives and a renewed commitment to embracing innovative strategies when addressing social challenges.
Conclusion
The Training of Trainers course organized by CIP in Amsterdam epitomized the remarkable power of storytelling and design thinking in driving social change. By equipping professionals from the cultural and education sectors with the necessary tools and mindset, this course fostered collaboration, innovation, and a renewed sense of purpose in tackling social challenges. As participants presented their prototypes and shared their transformative journey with local stakeholders, the event ignited meaningful dialogue, encouraged exchange, and invigorated the exploration of innovative approaches to build a brighter future.