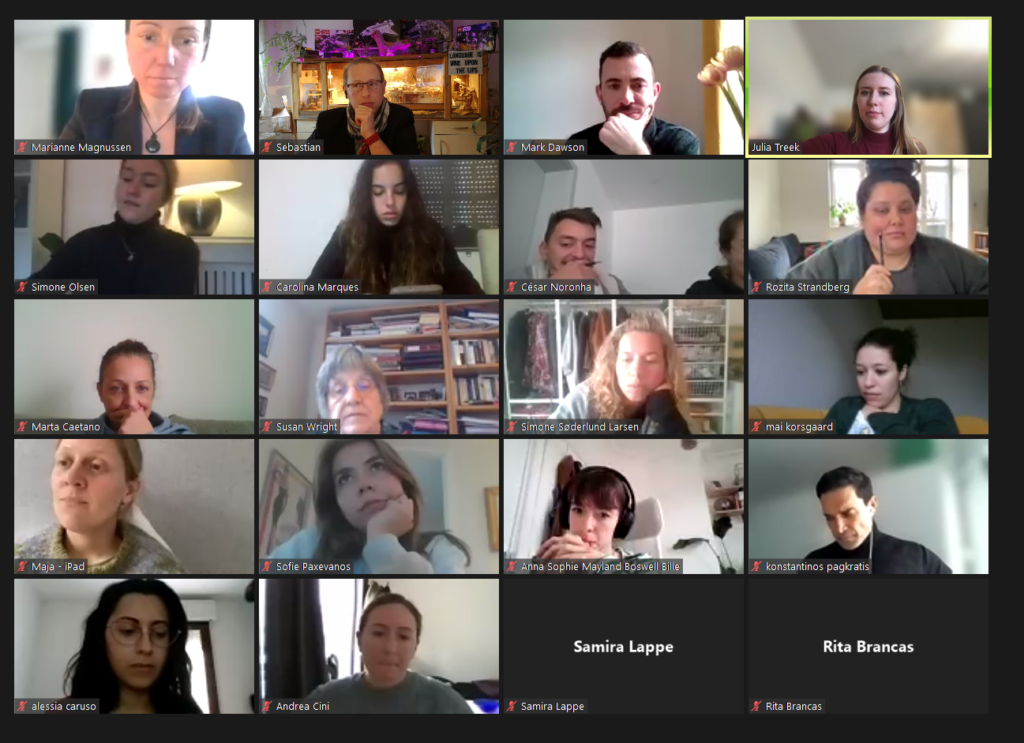 2 days, 72 students, 8 prototypes and a lot of creativity later, the workshop "Innovations in Digital Learning at European Universities" came to a successful end.
Design in short theoretical inputs combined with online collaboration sessions, students from all over Europe worked together and explored the Design Based Collaborative Learning approach and made their first experiences.
The main feature of this workshop was that it was interdisciplinary, involving students from a wide range of disciplines such as physics, adult education, social anthropology and data science, to name but a few. By its very nature, creativity across different nations, cultural and educational backgrounds is a melting pot for different ideas and perspectives and this opportunity was the perfect foundation to have students work together on different issues.
Through the short introductions to different creative techniques, as well as methodical ways of working in different areas, the students were able to build on this and gain practical experience in small groups. The result was 8 different prototypes that stood out for their uniqueness.
To give the whole workshop a little extra excitement, the two best groups at the end were selected to come to Thessaloniki (in May) to participate in a similar workshop concept – but this time in an online format as a real-life event.