VESVET is an Erasmus+ project in the VET sector. Its full name is: LEVEL5 for Validation of Entrepreneurship Skills through Interactive Learning Sets in VET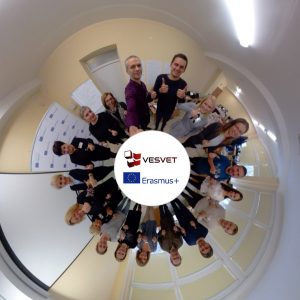 VESVET started in November 2018 with a first partner meeting in Vilnius, Lithuania and is set out to develop learning games and support material for trainers to promote the aquisition of VET students' entrepreneurial competences they gain in internships. The learning activities are substantiated with a validation concept to evidence and recognise students' competence developments.
To learn more about VESVET, its goals and the consortium have a look here.