Dear all,
Happy New Year to all of you!
Since 2011 we have sent out Seasons Greetings to our friends and project and network partners.
If you read the introductory flashbacks of the last three years  you may get the impression that they become increasingly pessimistic as far as major societal, political and environmental developments are concerned. So, where do we go and what should we do in the next decade?
Today I read an interesting interview with a German historian[1] who was asked about parallels of the "roaring 20s" of the last century to today's 2020 societies. He answered that these periods cannot easily be compared. He rather has the impression of "living in an electrified Biedermeier period" where citizens are turning around themselves in their happy (smart) homes rather than taking action for the future of their descendants. This statement can be backed up by the ongoing destruction of our environment and climate over the last decade, the exploitation of rare earths for our digital devices and the systematic waste of our fossil natural resources. On top of this we have also started to neglect and destroy our "European values".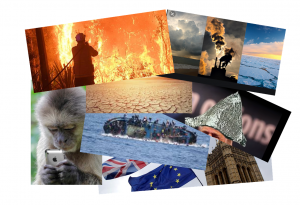 Even if some of us may have the feeling that we have already left behind the "sustainability discussion" we need a paradigm shift towards "real" sustainable development – and we need it quickly. I am convinced that, exceeding the "Green Deal" of the EU Commission, we should also expand the concept of sustainability to education, with the aim of creating autonomous, critically thinking European citizens who are better equipped to design the future. Holistic, sustainable education (in the sense of "Bildung") will become increasingly important in the 3rd decade of the millennium.
We need sustainable thinking, sense of initiative, creativity and innovation and also increased digital literacy, especially in an increasingly digitalised society. However, in education, we have to use digitalisation carefully; also in view of its counterproductive effects on human learning.
That is why the REVEAL group decided in 2019 to contribute to "critical digitalisation" by offering controversial concepts, learner centred tools, open source based instruments and also free testing spaces for blended learning under a new brand: MATHETICS.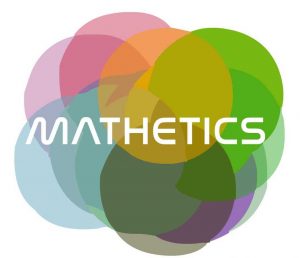 Mathetics is a very old term, coined by Comenius as the "Science & Art of Learning" in the 17th century. He described Mathetics as the recipient (learners') view on learning, whereas Didactics as the "Science & Art of Teaching" is the sender's (teacher's) view. As a matter of fact both views belong closely together – however, we thought that the learning-to-learn aspect in Mathetics deserves more attention and support in innovative learning environments. Competence Oriented Learning and Validation (as we have called our REVEAL approach since 2017) should promote a more mathetical – learner centred, constructive and non-formalised approach to learning.
Therefore, since the end of 2019 you can find our learning approach, our learning systems and learning spaces, our new learning technologies, courses and professionalisation offers at https://mathetics.eu.
Developments in 2019
Mathetics bundles the developments that we could accomplish in our ERASMUS+ projects in 2019.
Within the REVEAL project we developed a matching platform for Continuing Professional Development in Key Action 1 (mobility of professionals).. We accomplished our approach of competence oriented learning and validation based on the works of the last decade and released a publication on theory, conversion into practice and a comprehensive toolbox with planning and validation instruments.
We also developed an innovative mobile learning app based on the Moodle learning management system and coupled it with a badging system which was piloted in the BADGES project  in cultural heritage contexts.
Eventually we also contributed to practice-research since we created a mobile survey app (Mathetics smart surveys) which connects high quality open source survey software with a mobile application, thus facilitating easy and comfortable assessments in everyday (informal and non-formal) learning situations on professional level.
These new tools and approaches have been designed for members and friends of our REVEAL community and beyond. They are provided as open educational resources (OER), mainly based on open source software.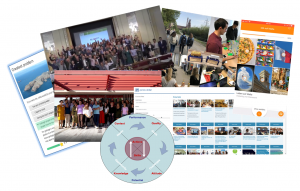 2019 was also the year of a series of continuing professional development courses carried out in Palermo (in the framework of the CIM project for Creativity and Innovation Management) and Lisbon (for the eVIVA project) as well as large conferences in Thessaloniki:
as well as Baden-Baden (DE) and Bangor (Wales) in the framework of the RE-DIRECT project.
2020 Perspectives
In 2020, sustainable and circular development becomes our mission for the new decade.
In 2020, we will run a number of projects explicitly targeting different aspects of sustainability, e.g. for T4S Europe and T4SD, which will implement CSR and sustainability development programmes for companies.
Our new project THREEC will be the starting point for a circular carbon economy based on more than 10 years of developments of alternative coal products from waste biomass.
Other 2020 projects are dealing with entrepreneurship, creativity and innovation management, cultural heritage interpretation, digital literacy, anti-radicalisation (school and youth projects) and European values.
We will continue to work on the professionalisation of educationalists in AE and VET and will increasingly offer KA1 courses and send our members and professionals to European mobility learning opportunities within the KA1 programme. In this connection we would be happy to meet you at our 10th REVEAL conference and our 15 years anniversary in September 2020.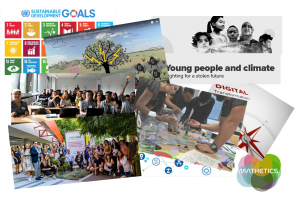 All projects and events relate in one way or another to our concept of competence oriented learning and validation and follow "mathetical" principals in needs driven, constructive and experiential learning approaches…
… because learning happens everywhere.
All the best for 2020!
Tim
[1] M.Sabrow, Director of the Leibniz Centre for Contemporary History, Potsdam in an RND Interview retrieved on 2.1.2020